What is accountancy practice finance?
Accountancy finance is a funding solution for accountants and bookkeepers in the UK who experience cash flow issues due to slow-paying clients. Instead of waiting up to 120 days for invoices to be paid, it allows your business to borrow up to 95% against the amounts locked in outstanding client invoices, within just a few hours.
It's a popular funding solution amongst accountancy professionals; it means you don't have to worry about chasing clients down for payments, and it means you have the working capital required to make necessary payments.
With the help of an invoice finance facility, you can concentrate on running your business without the worry of cash flow issues due to late-paying clients.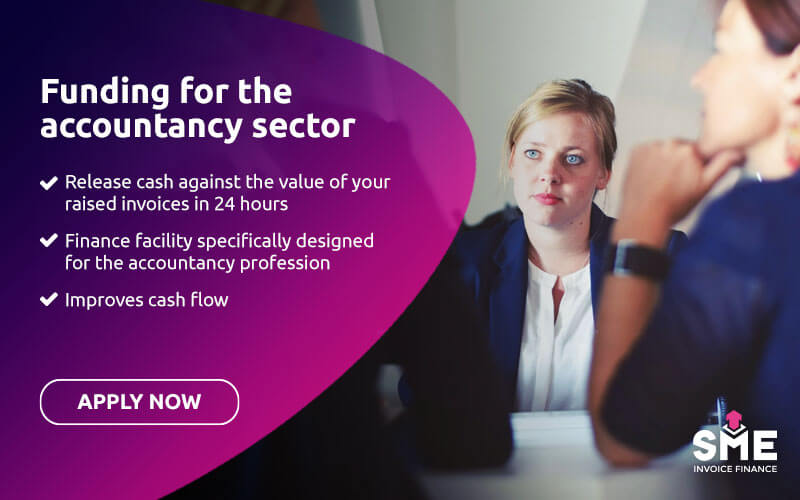 Why your accountancy firm should consider invoice finance
Are you wanting to expand your firm but cash flow is holding you back? Imagine living in a world where you can 'sell' your raised invoices efficiently in just a few hours, without waiting months for your debtors to pay. Invoice finance helps you cut to the chase, receiving up to 95% of the funds from your accounts receivables almost immediately.
The fact of the matter is that cash flow issues are common across all business sectors, so you're not alone. Slow-paying clients are always going to be around, and they present an unnecessary distraction. Some of your clients might have 30, 60 or even 120-day payment terms, so even if they were to pay on time without being chased, you're still waiting a long time for funds.
Invoice finance removes the cash flow problems you've been dwelling on and frees up time to focus on running your accountancy business and retaining new clientele.
The facility is flexible, and packages are tailored to your business depending on what level of service you require. You could opt for factoring, which means you outsource the management of your credit and collections to the lender, or you could choose confidential discounting, which means you keep control of credit management and the facility is not disclosed to your customers.
The Benefits
Cash released in 24 hours after invoices are raised
Receive up to 95% of the invoice amount
Credit control can be fully managed or confidentially kept in-house
Improves cash flow for your business
Negotiate better terms with your suppliers
Bad Debt Protection (BDP) can be added to protect against non-payments
Did you know? According to CCAB, the UK's accountancy profession as a whole contributes approximately £59 billion to GDP, of which £17.2 billion was generated by the accounting industry itself, alongside £34.5 billion contributed by in-house accountants across other sectors.
How does accountancy finance work?
Accountants can leverage the value in their sales invoices to help boost growth and working capital. We've helped many professional businesses take back control of their cash flow by releasing funds locked in one or multiple invoices, or your whole sales ledger.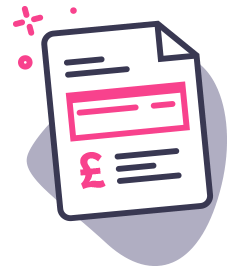 1 Submit your invoices
Submit your invoices to the finance provider as soon as they are raised.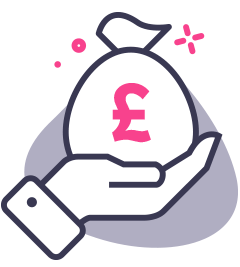 2 Receive up to 95% upfront
Get up to 95% of the invoice value upfront, minus any agreed fees in just 24 hours.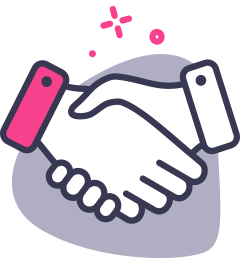 3 Customer pays and final balance released
Depending on the service you choose, the collections process is done by the finance provider or confidentially kept in-house. Once the customer makes the payment, the remaining balance will be released to you.
Why should you choose us?
Not only is our team at SME Invoice Finance passionate about helping accounting firms locate the most suitable financial solution for them, but their advice is second to none. Our team is full to the brim with friendly faces with intimate knowledge of the world of accounting. Team members can provide you with high-quality advice and information and guidance on financial products.
Apply for a free quotation today, and a team member will be in touch shortly.
Apply Now
Quick Decision with No Obligation