What is wholesale finance?
Wholesale finance (referred to as 'wholesale factoring') is a popular way for UK SME wholesalers to release the cash tied up in raised, unpaid customer invoices by selling your receivables to a factoring company at a discounted rate - up to 95% of the value. Not only can this create a smoother cash flow cycle, but it can also make your business operate and trade more effectively.
As a wholesaler, you'll always be looking for new ways to remain competitive. From balancing razor-thin margins to rising overheads, and all this while trying to ensure you can pay your staff, warehouse costs, buy new stock and other necessary supplies and expenditure.
When you've got money locked up in unpaid invoices, cash flow can turn your business on its head quickly. With some clients like online stores, high street retailers, supermarkets and department stores enforcing strict 30, 60, 90, 120 days or longer credit terms, dreaming of healthy cash flow might seem a world away.
That's where wholesale finance can lend a helping hand.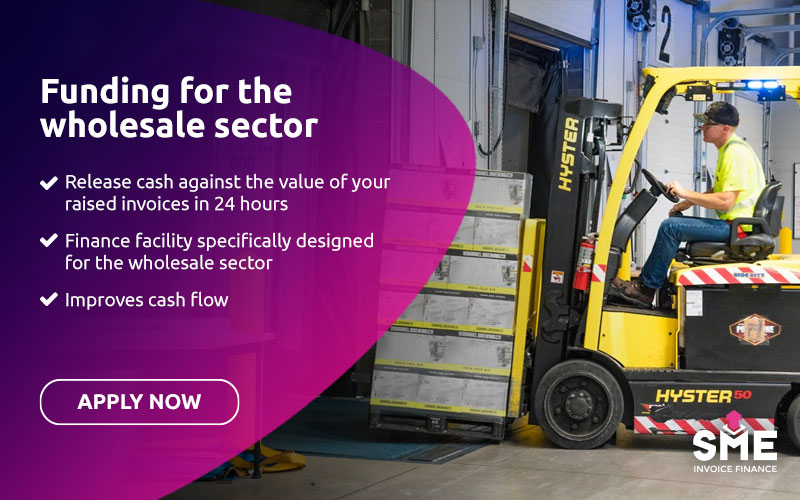 Why wholesalers should consider invoice finance
Invoice finance lets you release up to 95% of the cash tied up in your unpaid invoices in as little as 24 hours. Equipped with working capital, you're free to spend your money as you please - whether it's paying staff wages, finding new opportunities, or increasing your stock levels. Healthy cash flow will help your business run smoother.
In addition to being able to sell one invoice, multiple invoices or your entire sales ledger to release cash, you can also offload your credit control process to the provider and let them manage it on your behalf. Free up your time and wave goodbye to chasing clients for payments with invoice factoring.
If you'd prefer to keep control of your invoice chasing and protect your key working relationships, you can opt for invoice discounting. This keeps it 100% confidential, so your clients won't know you're utilising a funding facility and that you're borrowing against their invoices.
The Benefits
Cash released in 24 hours after invoices are raised
Receive up to 95% of the invoice amount
Credit control can be fully managed or confidentially kept in-house
Improves cash flow for your business
Negotiate better terms with your suppliers
Bad Debt Protection (BDP) can be added to protect against non-payments
Foreign Exchange service available
Trade finance for wholesale distributors
In addition to invoice finance, we can also provide your business with a Trade finance solution that helps bridge the gap between paying your suppliers for imported domestic or overseas goods, and being paid by your customers.
Did you know? A recent report from Statista has estimated that the turnover of the UK's wholesale trade industry was £863.1 billion in 2019.
How does wholesale finance work?
Wholesale finance is a fast and efficient funding option for your wholesale distribution business if you need to improve your cash flow. It's also a popular way to free up money to invest in your business or support the growth of your company.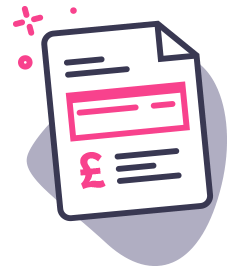 1 Submit your invoices
Submit your invoices to the finance provider as soon as they are raised.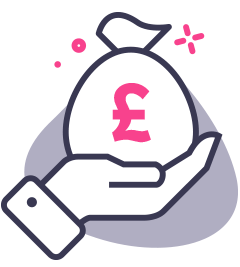 2 Receive up to 95% upfront
Get up to 95% of the invoice value upfront, minus any agreed fees in just 24 hours.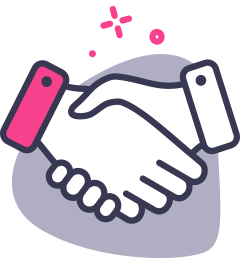 3 Customer pays and final balance released
Depending on the service you choose, the collections process is done by the finance provider or confidentially kept in-house. Once the customer makes the payment, the remaining balance will be released to you.
Why should you choose us?
We've been working alongside wholesale companies just like yours to help them secure the funding they need to access to grow their business or achieve healthy cash flow. We work daily with businesses large and small - whether they're selling one invoice or their whole sales ledger. We can help you locate and understand the products available to you and your company.
So if you're looking for a funding solution that is quick and easy to apply for, apply here to receive a quick decision with absolutely no obligation to take this further.
Apply Now
Quick Decision with No Obligation