What is manufacturing finance?
Cash flow issues affect all industries and manufacturing is no exception. A problem for many manufacturers is that they have to complete their current production cycle, invoice and then wait for payment from their customers. By using manufacturing finance, you can receive up to 95% of the value of unpaid customer invoices in as little as 24 hours by selling your receivables to a factoring company, helping you improve your short term cash flow.
By having access to such quick funds you may be able to increase production, receive better discounts from suppliers and buy materials at the right price without having to raise other expensive types of business funding.
In short, manufacturing finance can help you regain control of your company finances, keep your suppliers, clients and staff happy without having the headache of cash flow issues.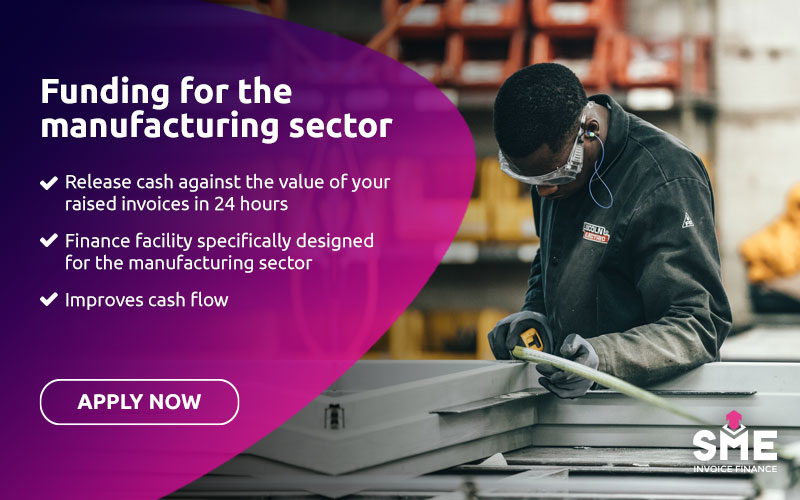 Why your manufacturing company should consider invoice finance
Invoice financing creates a healthy cash flow - an aim for many businesses. Having a healthy cash flow means you can focus on running your manufacturing business instead of chasing clients for invoices. As you'll already know, some payments can take up to 120 days to land in your bank account - rid yourself of this worry with manufacturing finance.
Late payments can cause significant distributions to your manufacturing company, with an invoice facility, your clients won't notice any disruption to operations - all suppliers will be paid on time, which means your business can run as usual.
Advance against a single invoice, multiple invoices or your full sales ledger. If you know a client has long payment terms that could potentially negatively affect production, use an SME invoice finance credit facility as a short-term stopgap while you wait for funds.
Invoice finance for manufacturing is versatile and suits a variety of businesses, regardless of sector. There are two parts to our invoice financing product, with many manufacturers utilising invoice factoring or invoice discounting within their industry. The main difference between the two products is that manufacturing factoring removes the need to manage your credit control process. This means you no longer have to chase client payments, giving you even more time to focus on your business and its needs.
The Benefits
Cash released in 24 hours after invoices are raised
Receive up to 95% of the invoice amount
Credit control can be fully managed or confidentially kept in-house
Improves cash flow for your business
Negotiate better terms with your suppliers
Bad Debt Protection (BDP) can be added to protect against non-payments
Did you know? The UK is the ninth largest manufacturing nation in the world, accounting for £192 billion of output according to the manufacturers organisation, Make UK.
How does manufacturing finance work?
Manufacturing finance simply relieves the financial pressure caused by late paying customers. Instead of waiting lengthy time periods to get paid, manufacturers are able to get an upfront advance on raised invoices quickly, helping smooth out and improve cash flow.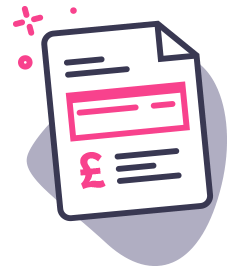 1 Submit your invoices
Submit your invoices to the finance provider as soon as they are raised.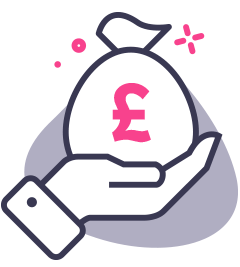 2 Receive up to 95% upfront
Get up to 95% of the invoice value upfront, minus any agreed fees in just 24 hours.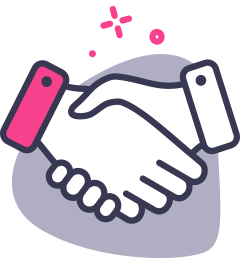 3 Customer pays and final balance released
Depending on the service you choose, the collections process is done by the finance provider or confidentially kept in-house. Once the customer makes the payment, the remaining balance will be released to you.
Why should you choose us?
Over the past few years, we've worked closely with companies spanning all kinds of industries - including manufacturing. Our team of specialist lenders are here to help support your business, enabling you to grow.
We're passionate about helping both small and large UK businesses, so if you think you could benefit from our invoice finance product, don't hesitate to apply today - it only takes 60 seconds!
Apply Now
Quick Decision with No Obligation