What is printing industry finance?
Financial pressures can affect any industry - late payments from business customers, due to their own cash flow issues, is a problem facing printers just like you. Print industry finance is a facility that can help solve this worry by letting you release the cash value of your raised and outstanding invoices for completed works, so you get paid in hours, not months.
Cash flow issues can have a knock-on effect on your business, and they can escalate very quickly. If you can't pay your bills or your staff wages, you can't keep up with business demand; it's as simple as that.
With invoice finance, you can access up to 95% of the invoice value in as little as 24 hours. The process is fast, straightforward and, best of all, stress-free.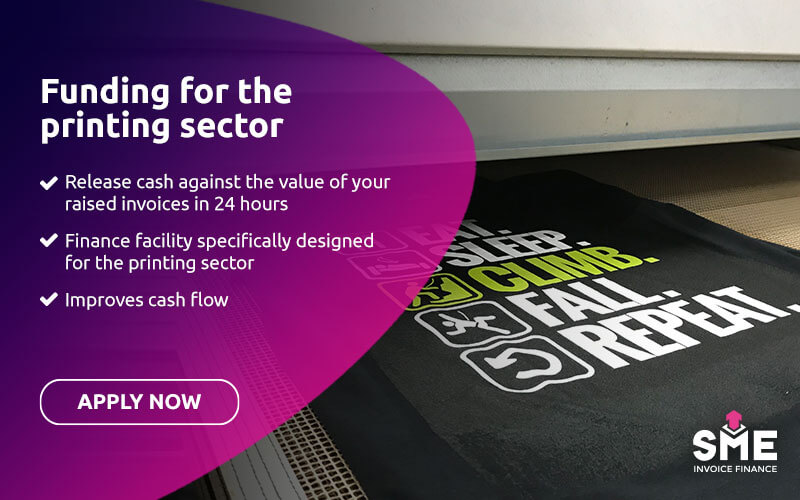 Why your printing business shoulder consider invoice finance
Invoice finance simply allows you to use your raised invoices as security to unlock the funds in them immediately, so you won't have to worry about waiting months for clients to make payment. This keeps the working relationship, and cash flow, intact.
Whether your printing business works alongside independent business, local authorities, corporate companies or third-party design agencies - you'll have witnessed a late-paying client. Clients who are slow to make payments are inevitable in every sector, but they no longer need to present a challenge for your printing business with invoice finance.
With the help of this invoice credit facility, you can then turn your attention back toward the daily operations of your printing company without worry, and use the cash to invest in any aspect of your business, including purchasing new printing equipment such as:
Digital Laser, Inkjet and Offset Lithographic Printers
Screen or Direct to Garment (DTG) Printers
Embroidery Machines
Vinyl and Cut Machines
The most popular types of invoice finance that could work well for your printing business;
Invoice factoring - Factoring enables you to relinquish control of your entire credit control process. The financier acts as an extension to your business, taking care of chasing debt from the debtor on your behalf. This is most common amongst smaller firms who may not have an in-house credit control team.
Invoice discounting - Similar to factoring, but you stay in control of credit control. Discounting is 100% confidential, so your clients won't know you're unlocking the money within their unpaid invoices.
The Benefits
Cash released in 24 hours after invoices are raised
Receive up to 95% of the invoice amount
Credit control can be fully managed or confidentially kept in-house
Improves cash flow for your business
Negotiate better terms with your suppliers
Bad Debt Protection (BDP) can be added to protect against non-payments
Did you know? The print industry is an important contributor to the UK's economy. The sector employs 112,000 people and is the fifth largest producer of printed products in the world. In 2018, the sector turned over a staggering £14 billion and contributed £5.5 billion to the Gross Value Added (GVA) according to BPIF.
How does print finance work?
We understand that as a printer, you're battling against the monthly outgoings and late payments - an ongoing issue that can put your business under considerable financial strain. With print finance, you can relieve the financial pressure by releasing cash against a single or multiple debtor invoices, or your entire sales ledger.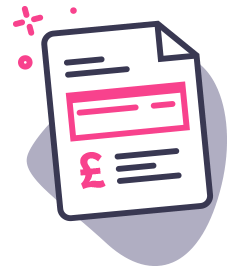 1 Submit your invoices
Submit your invoices to the finance provider as soon as they are raised.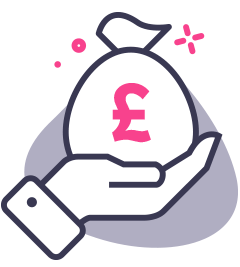 2 Receive up to 95% upfront
Get up to 95% of the invoice value upfront, minus any agreed fees in just 24 hours.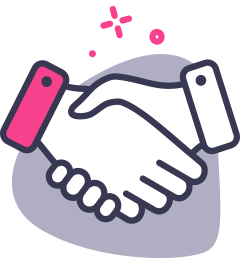 3 Customer pays and final balance released
Depending on the service you choose, the collections process is done by the finance provider or confidentially kept in-house. Once the customer makes the payment, the remaining balance will be released to you.
Why should you choose us?
Simply put, we're worked alongside many printing businesses over the last few years. We understand the importance of having a healthy cash flow - it's not only essential to maintain business relationships - it's crucial if you want to grow your business.
Our UK financial services have provided our customers with the working capital they need to accept new contracts and deliver good by meeting deadlines and maintaining the high-quality print production their clients have come to expect.
We are passionate about helping UK SMEs grow and sustain their livelihood, and that's why our advice and our services are carefully tailored to each client. We partner with a range of specialist lenders, who understand the intricacies of the printing industry. This enables them to deliver knowledgeable advice and guidance for your printing company.
Apply Now
Quick Decision with No Obligation