What is recruitment agency finance?
Recruitment finance, also known as payroll finance, incorporates funding with an additional full back office and administrative support solution that includes managing payroll, invoices and collection services for recruitment agencies.
It enables you to release funds against outstanding invoices which can be used to pay permanent, temporary or contract workers on time without waiting up to 90-days for your clients to pay. It's a quick and easy way to help manage your cash flow and removes the worry of late payments.
The optional back-office and payroll support can remove the day-to-day admin burden, freeing up more of your time and leaving you to focus on finding new clients and growing your business.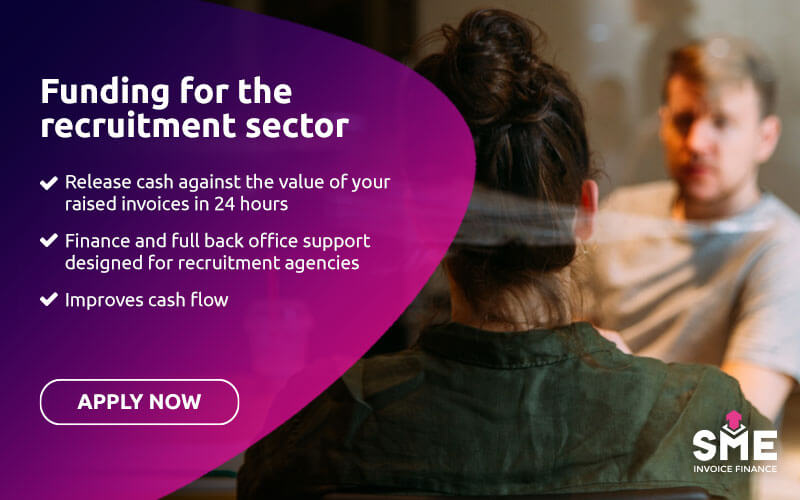 Why your recruitment agency should consider invoice finance
Invoice finance is a funding solution for your recruitment agency that enables you to receive an advance on raised invoices in as little as 24 hours.
If your recruitment agency hires temporary or contracted workers (some of whom may require payment within a very short time-frame), you're responsible for paying these wages alongside other business expenditure. With these monies leaving your business account before you're able to receive funds from the client, this can send your business into financial turmoil.
Sometimes waiting for 30 or even 90-day payment terms can cripple your business financially, but invoice finance is here to support you. You can finally set your mind at ease and wave goodbye to cash flow issues.
We understand that your client relationships are crucial to your recruitment agency's success. You might not want anyone hounding your clients for payments as it can sour the relationships you've spent so long nurturing.
The nature of the recruitment industry can mean you get trapped in a vicious circle. Filling in these positions means you only issue your invoice once the successful candidate is placed. According to insight and HR service experts, Bersin by Deloitte, it can take up to 52 days, on average, to adequately fill a job role - and this time period is before you've even invoiced the client.
The most common types of invoice finance for recruitment agencies are;
Factoring - The finance provider will fund you invoices but they will provide you with a professional and tailored credit control service. This includes chasing debt from the debtor on your behalf. Invoice Factoring is more popular with small firms who do not have the in-house resource.
Discounting - This is similar to factoring, but credit control is managed by your business as usual. Invoice discounting is 100% confidential which means your customers will be unaware of the finance providers involvement.
Funding with payroll and back office facilities
If your recruitment agency spends large amounts of time managing payroll, preparing payslips or raising invoices and chasing payments, you can utilise a full back office team that will manage all of this for you. Alongside funding your invoices, it offers a range of benefits that help free up your time and enables your business to run more efficiently, including:
Calculating wages and salaries
Making payroll
Timesheet management
Preparing and delivering individual payslips
Raising and sending out invoices to your clients
Professional credit control service
Helping to manage your cash flow, won't just mean wages will be paid on time, it can also mean you have the funds available to market and grow your recruitment business. Recruitment finance is a specialist product that can help you transform your business - releasing your time, energy and, most importantly, your cash that is tied up in unpaid invoices.
The benefits
Cash released in 24 hours after invoices are raised
Receive up to 100% of the invoice amount
Credit control can be fully managed or confidentially kept in-house
Full back office support available including, timesheet management, raising invoices, making payroll and producing payslips
Improves cash flow for your business
Negotiate better terms with your suppliers
Bad Debt Protection (BDP) can be added to protect against non-payments
How does recruitment finance work?
Recruitment finance is a fast and flexible solution that is designed to fit in line with your business. The funding allows you to bridge the gap between paying you candidates and getting paid by your clients, while the additional back office management and payroll support removes the admin burden.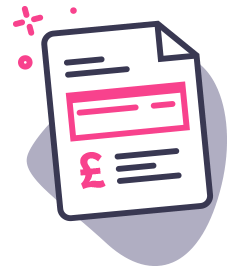 1 Submit your invoices or candidate timesheets
Submit your invoices or candidate timesheets to the finance provider as soon as they are raised. If you submit timesheets, the finance provider will raise and send the invoice to your client on your befalf.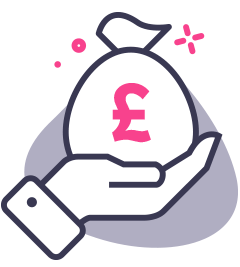 2 Receive up to 100% upfront
Get up to 100% of the invoice value upfront, minus any agreed fees and PAYE reserves (if applicable) in just 24 hours.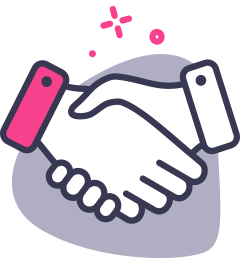 3 Customer pays and final balance released
Depending on the service you choose, the collections process is done by the finance provider or confidentially kept in-house. Once the customer makes the payment, the remaining balance will be released to you.
Why should you choose us?
We work alongside businesses just like yours every day, helping them secure the best possible financial solutions for them. We work with many recruitment agencies, helping them run efficiently on a day-to-day basis. Our solution allows them to focus on growing their business rather than chasing clients for payment and waiting for revenue to drop into their account.
We are passionate about supporting UK SMEs grow through tailored business loan products, and our friendly team of specialists are here to help.
Apply Now
Quick Decision with No Obligation